Accessibility tools
Life at XPS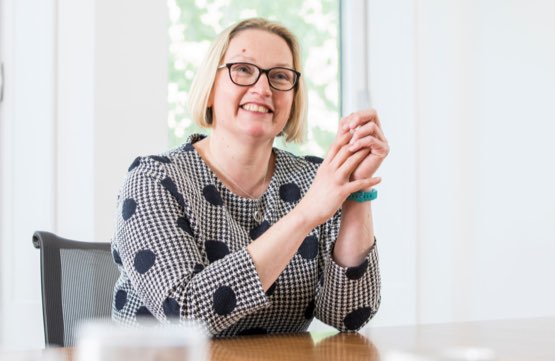 At XPS, our vision is to create a vibrant place to work where difference is recognised as a strength and where talented people can flourish and achieve their highest potential. As an XPS employee, you will never be without opportunities to grow and develop, and you will always have access to the wide range of support we offer from our benefits package to our diverse and wide ranging networks including mental health allies. We work hard and celebrate success together – join us and find out for yourself how exciting your future could be.

Rachel Gillion
HR Director
Our Purpose
At XPS, we exist to shape and support safe, robust and well-understood pension schemes for the benefit of people and society.
Our purpose is central to everything we do. It's reflected in our values, our culture, the investment we make in our people and our commitment to inclusion and diversity. It also shows in our client relationships as well as how we operate in our local communities.

Our values
We are ambitious
We are agile
We are helpful
We are experts
We do the right thing
Our mission
Our values at XPS guide us as we live our purpose. They are at the heart of everything we do and the shared spirit that makes us one team.
Of course, it's one thing to agree words amongst ourselves. It's another to bring those words to life.
Enter our people – our problem solvers, our forward thinkers, our hard workers. Whether in our actuarial, investment, administration, HR, marketing, legal or systems departments, all our people work with a societal purpose. It's the XPS way.
Our people deliver for us. It's only right therefore that we deliver for them. Our People Approach is designed to do just that and we pride ourselves on delivering around inclusivity, opportunities for all, flexibility, wellbeing and, last but not least, fun!
Rewards and benefits
We want our people to know they matter so we offer a range of perks and benefits:
Holiday entitlement
Pension
Life assurance
Discretionary bonus scheme
SAYE scheme
Season ticket loans
Sight tests
Employee assistance programme
Opportunities for hybrid working
Generous annual flex allowance
My XPS, My Benefits – flexible benefits you choose to suit you personally, including the option to buy additional holiday, bikes for work, private health care, travel insurance and dental insurance
XPS Rewards – designed to offer you access to a wide range of discounts, saving you money on your shopping
A societal purpose, a People Approach – welcome to life at XPS.
Our Employee Networks
Our seven Employee Networks – XPS Women's Network, XPS LGBTQ+ Network, XPS Menopause Network, XPS Disability Network, XPS Multicultural Network, XPS Mental Health Allies and XPS Planet Group – play an important role in our culture.
Our DEI networks lead our inclusive programme of events, campaigns and workshops, such as celebrating International Women's and Men's Days, Pride Month and Black History Month, our Be Yourself at Work campaign and our workshops on LGBTQ+ Allyship, the importance of self-promotion for women's careers, menopause awareness and confidence when speaking up. Our internal mentoring programme also has a role to play, for example in advancing gender equality.

Being a Responsible Business
Sustainability, environmental, social and governance (ESG) affects everyone. As doing the right thing is a fundamental aspect of our culture, all parts of the business have responsibility for how our activities affect the environment and how we can reduce our impacts so that we all have a more stable environmental and financial future. We are using our knowledge and expertise to help both us and our clients to get to net zero.