Accessibility tools
Case study: XPS values in practice
Our annual XPS Values in Practice Programme launched in 2020 and celebrates people and teams who truly embody XPS values.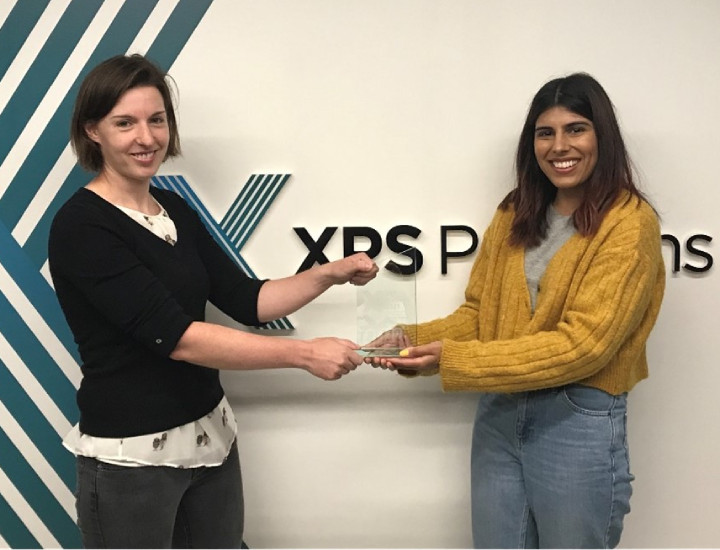 "We are Ambitious" winner Preeya Bansal
Preeya was the stand-out winner of a Values in Action Award for the ambition she showed in leading the first project at XPS to integrate trivial commutation and GMP Equalisation for one of our larger clients, reducing cost for them in the process.
Her nomination described how Preeya had developed and been bold in implementing the initiative through to completion and praised her for challenging the business on how we deliver on our intentions.
We are ambitious
We are expert
We are agile
We do the right thing
We are helpful
Having joined our Birmingham office as a graduate Actuarial Trainee in 2015, Preeya continued studying for her actuarial exams, while exploring other aspects of pensions consultancy.
Now a Consultant, Preeya is really enjoying the variety in her role: "I love being able to provide a good service to our clients, and getting involved in new projects, challenges and opportunities." Preeya is also involved in pitching for new business, and in coaching newer members of the team to be confident in their knowledge.
The project pushed Preeya outside of her comfort zone: "When I'm nervous about stepping up, I try to remember that everyone started somewhere, and how important it is to just keep asking questions to find solutions."
Pensions Partner Helen Ross also nominated Preeya for the award: "It doesn't surprise me that several people nominated Preeya; it's a reflection of not only showing ambition for herself in stretching her own skills and experience, but also the ambition that she has for XPS and how we grow."
To find out more about careers at XPS, click here.
We were looking at different member options, and I was presenting a paper to the client about trivial commutation when the subject of GMP Equalisation came up. XPS was working on both activities in different offices, and I saw an opportunity to combine the two together. It was a really interesting project to work on – developing tools, updating member communications and calculations, and working across different offices and teams to bring it all together.

Preeya Bansal