Accessibility tools
Clients
Through our role as trusted advisers, we aim to develop long term partnerships with our clients. The only way for us to do this is to ensure we always do the right thing for them, whether it is through responsible investing, our Scam Protection Service or protecting vulnerable members.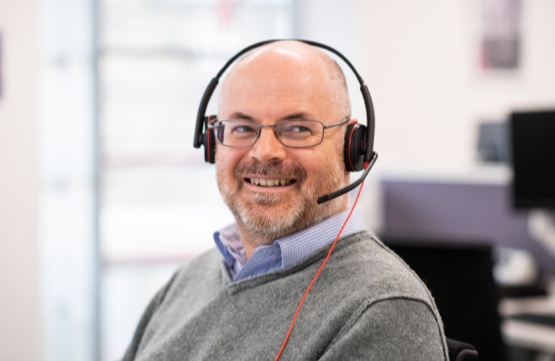 Responsible investing for our clients
We have a deep understanding of ESG risk issues. This allows us to offer expert advice to our clients on how best to integrate these into their investment process. In fact, thanks to our Responsible Investment Policy, ESG and sustainability is embedded into all our investment recommendations and client advice. You can read our Responsible Investment policy in full here. But when it comes to ESG and stewardship, one size does not fit all. We ensure our advice and solutions are tailored to our clients' specific beliefs, needs and priorities. We then provide trustees with the tools to take the practical steps they need to meet their responsible investing objectives, without compromising generating returns to meet their financial needs.
One of these tools is our ESG fund rating framework. By assessing a fund manager's overall philosophy and how ESG is integrated into investment decisions, climate change risk management and stewardship, our rating framework gives us a clear understanding of our clients' ESG risk exposure. We also have a growing range of funds that go above and beyond a responsible approach and meet our proprietary "sustainable" designation. These funds more proactively pursue sustainable themes, for example incorporating a net zero target alongside the financial objective. Furthermore, led by our Climate and Environmental Solutions Team, we provide trustee training on climate risk, help clients meet TCFD regulatory reporting requirements, integrate climate risk into valuation documents and explore mortality scenarios of physical and transition risks.
We have also developed a carbon dashboard, which gives clients a clear view of their carbon footprint and forward-looking climate risk exposure. We have appointed MSCI, a market leading climate change data provider, to enhance the climate change risk reporting and data analysis we are able to do for our clients.
Responsible investing for wider society
Our values include being ambitious and doing the right thing. If we are to be true to these, then the benefits of our responsible investing expertise need to extend to wider society. In line with this, we provide detailed feedback to all investment managers we assess across all aspects including ESG, particularly on areas where they have not scored well, to drive improvements in their processes and practices.
Since 2021 we have also published an annual summary of our ESG fund ratings across asset classes to help investment managers understand where they sit relative to others as well as highlight broader market areas that require action. By being transparent and continuously improving fund managers' ESG risk management practices, we can support the global green transition and, in the process, have a positive impact on wider society. We can also achieve this by taking an active role in the industry, which we do – we are members of the Investment Consultants Sustainability Working Group, the Net Zero Investment Consultant Initiative, and Pensions for Purpose; and we are signatories to the UN PRI and the UK Stewardship Code. Read more about our approach to responsible investing, ESG integration and how we help our clients in our latest in-depth Stewardship Code Report.
Scam Protection Service
Over a period of six years, our Scam Protection Service (SPS) has helped protect 7,100 members' transfers totalling over £1.6 billion. SPS is proven to deliver a valuable service to our clients and their members. So, when new transfer value legislation came into force with the Pension Schemes Act 2021, we already had an experienced Scam Protection Team in place to help trustees meet the new requirements and protect their respective members from scams.
Protecting vulnerable customers
We recognise that pension scheme members we deal with may be vulnerable, and that we must take care to listen to our customers' needs and identify when we should apply an extra duty of care. This is where our Dealing with Vulnerable Customers Policy comes in. In tandem with annual training, our policy provides clear guidance to all employees around vulnerabilities our customers may experience, barriers they may face when dealing with professional services such as ours, and what we can do to make our service as accessible and inclusive as possible.
Doing the right thing is the number one objective we give to all our people, no matter what role they have at XPS. It is a key driver of our culture and it shapes the way we interact with our clients.
Case study: National Pension Trust adopts climate aware solution
National Pension Trust (NTP), XPS's DC master trust, undertook a strategy review for its default plan. NPT wished to explore the use of sustainable passive equity having undertaken training on ESG and established strong beliefs around the financial materiality of ESG and climate change in its strategy.