Accessibility tools
Transfer values down 25% this year as scam warning signs seen in almost all transfers
Transfer values down 25% this year as scam warning signs seen in almost all transfers
19 Jul 2022
Transfer values have continued their sharp fall during June, as shown by XPS Pension Group's Transfer Value Index. Continued increases in long-term gilt yields contributed to a month-end average of £203,000, the lowest value seen since November 2014.
XPS' Scam Flag Index registered an all-time high, with 97% of transfer cases reviewed by the XPS Scam Protection Service being assessed as having one or more scam warning signs, up from 83% in May. This was primarily driven by the overseas investment amber flag required by the new transfer regulations, which was raised in 85% of cases assessed. If this particular flag were to be removed, then the number of cases where scam warning flags were identified falls to 62%.
Following a slight increase in the number of transfer completions observed in May, the proportion of members transferring dropped to an annualised rate of 29 members per 100,000 in the latest XPS Transfer Activity Index, the lowest on record.
Mark Barlow, Head of Member Options, XPS Pensions Group, added: "Recent rises in gilt yields have seen transfer values plummet for most members. This is likely to make a transfer look less attractive and, as a result, we may see transfer activity remaining subdued for some time."
Helen Cavanagh, Client Lead, Member Engagement Hub, XPS Pensions Group, said: "The full effects of the new transfer regulations are now clear. While we support the aim of the regulations to stop pension scams, the prevalence of the overseas investment flag is causing unnecessary delays for some members. Whilst the Government and the Pensions Regulator have recognised concerns from the industry regarding the wording of the regulations, we expect this pattern to persist unless they are revised."

Chart 1 - XPS Transfer Value Index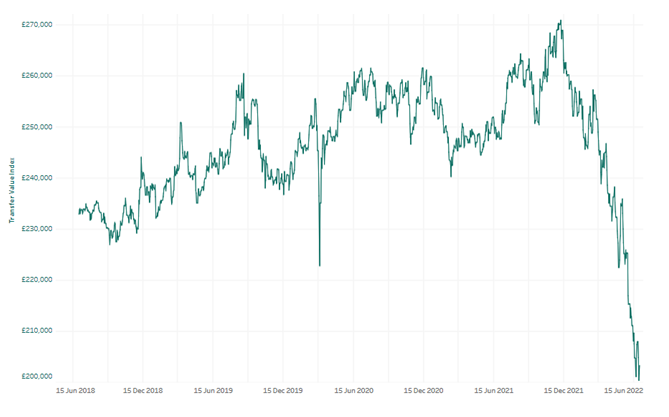 Chart 2 - XPS Transfer Activity Index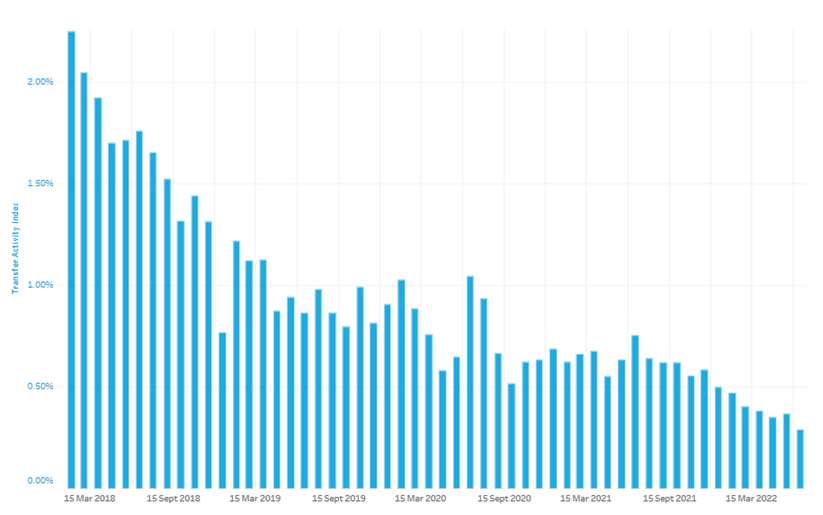 Chart 3 – XPS Scam Flag Index
Table 1 – Transfer Watch over the past 12 months
Source: XPS Pensions Group – All data is at the end of each month.
XPS Transfer Watch is part of XPSArena, a free to access destination for learning support and development for people in pensions. Users will be able to scrutinise the latest data contributing to the headline Scam Flag Index, with filters available to compare warning flag prevalence over time and by several demographic groupings.